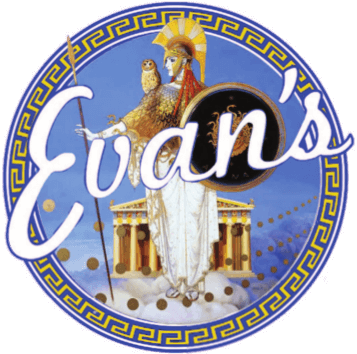 Pizza Restaurant Bar
A great place to have a pizza or steak, grab a beer, and relax with friends.
About Us
Evan's Pizza is a nice mix of Italian and Greek food serving over 18 specialty pizzas and offering the largest beer selection in University City!
We offer an amazing selection of specialty pizzas including the Mediterranean Pizza, Mykonos, Santorini, along with special veggie styles in the Thessalonika and Primavera. If you are not looking for your everyday pizzeria, Evan's is the place to go!
Order Tracker
Enter your phone number to track your order
Register
Create an account with us today to order faster, safer and keep track of your past orders.
Special offers and promotions are regularly available to our registered users.